Introduction to FarmQA Scouting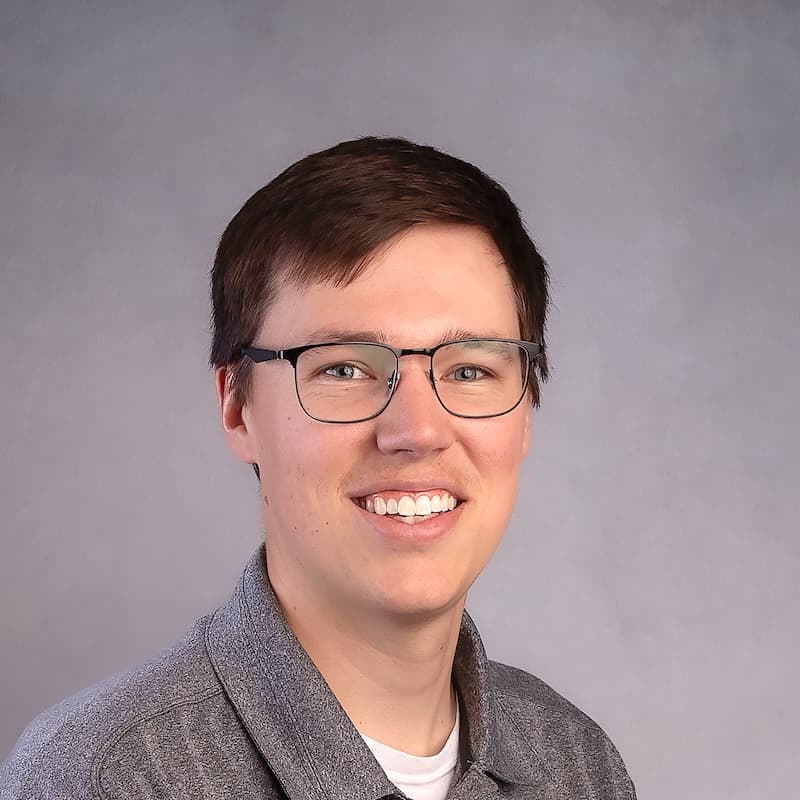 Ben Munson
Senior Technology Specialist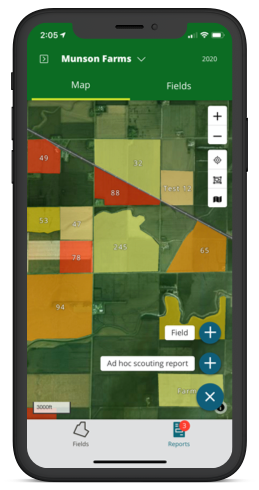 In this post, we're going to provide an introduction to FarmQA Scouting. After reading this post, you will have a much better idea of what FarmQA Scouting can do for you and your agronomy business. In addition to FarmQA Scouting, the FarmQA Portal also provides additional functionality not found in the mobile app.
Want to see FarmQA Scouting in action? Just head over to our Scouting page and watch the video, or even better, download it from the Google Play Store or Apple App Store and sign up for a free trial.
When you start scouting for the first time, you will see the map view with your current location at the center. This view will show all of your fields, color coded by crop. Alternatively, you can tap on Fields and see a list of all your fields arranged by distance. You can also arrange by name or crop.
Creating field boundaries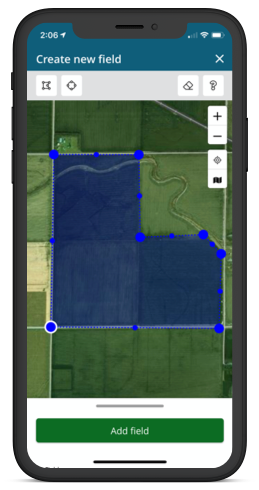 Within FarmQA Scouting, you can also create fields. Fields are created from the map. We have a couple of tools that you can use to draw out your field: a polygon tool and a circle tool. With the polygon tool, once you have drawn the initial shape you can refine it by selecting it and selecting points. You can also add points by selecting in the middle of a line segment.
Read more about creating fields
Scouting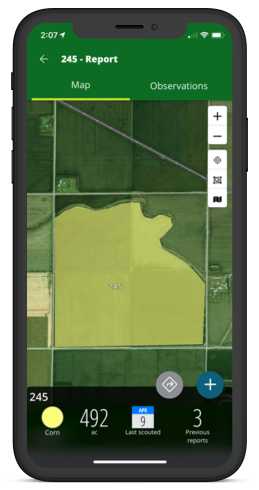 Just tap on a field and start scouting. When you initially see the field, you can see details such as the crop, area, and last scouted.
You can also get directions to the field. This is especially useful for scouts who may not be familiar with the area.
To scout we start by dropping a pin where we want our first observation located. This can be done by using the plus button to drop a pin at your current location, or by tapping within the field.
Customization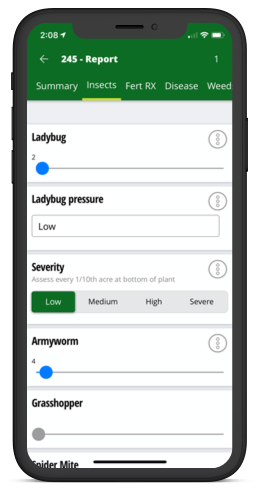 Now you see the scouting form that was defined for this crop. This field's scouting template is organized into different sections, each with a fully customizable set of questions to answer. All of our scouting form templates can be customized. We allow each question to be either a pick list, number, text, or date. Summary sections can also be enter for field overviews.
Read more about scouting templates
Annotations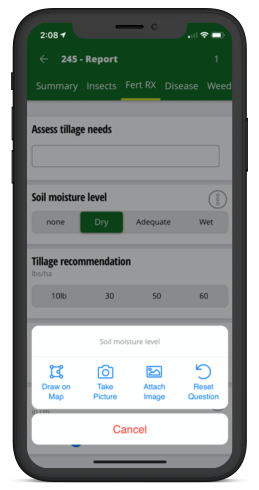 Once we've answered a question, we can add additional information to it in the form of map or attach photos for more detail.
Reports
The reports tab is where we can find any reports that are "in progress" or previously submitted. This list can be searched by field name and by who submitted it. Until you submit a report, you can continue to edit it in Scouting. You can also export to Excel while you are logged into our web portal.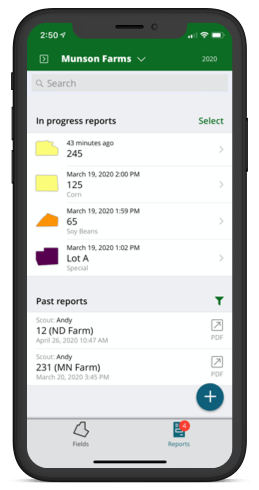 Opening up a submitted report will show the PDF for the report. Using your mobile phone's built-in capabilities, you can send reports directly to your growers or staff from the app. The report becomes a record of the information that was shared with the grower as another means of communication and can be accessed anytime from the app.
Thanks for taking time to learn about FarmQA Scouting. We hope to hear from you. Just use the Contact form below or download FarmQA Scouting from the app store and start your trial today.
---
Sign up for updates on FarmQA solutions