Glyphosate Shortage Issues? The Rock-n-Roll Agronomist

It's no surprise that there is a global supply chain issue around the world. But how is this supply chain issue trickling down and having an immediate impact on growers in our area?
Heading into the 2022 growing season, glyphosate was already in short supply. But as more problems have arisen, it is making the impact of the glyphosate shortage that much more significant.
FarmQA turned to agronomist and owner of Rock and Roll Agronomy, Jason Hanson, to answer some questions you probably have about the glyphosate shortage and issues you might be having this season.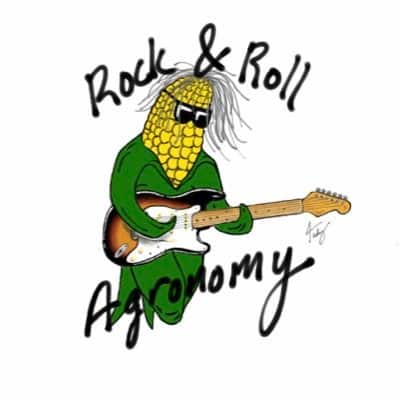 What is glyphosate?
Glyphosate is a Group 9 non-selective crop protection product. Glyphosate is the active ingredient found in Roundup and is commonly used by farmers who grow corn and soybeans. Both traited corn and soybeans are highly dependent on glyphosate for weed control. It Is also used for spring burn-downs for growers with no-till systems or in no-till areas.
Uses of glyphosate include:
Broad-spectrum systemic weed control
Crop desiccant
Kills off broadleaf weeds and grasses that compete with crops
Why are we seeing a shortage?
Jason explains to us that it is a combination of supply chain issues causing a domino effect. When prices went up for glyphosate, there was interest in moving to other products such as clethodim to help avoid the large price increases. The impact has caused shortages and price increases in other crop protection products as well.
Bayer, the main agrichemical producer of glyphosate for the United States, experienced a significant hurricane last year that put a halt in production. As stated by Bayer, they have declared a "force majeure" event. This essentially means that, due to unforeseeable circumstances out of their control, they will not be able to fulfill every glyphosate contract for the year.
In addition, most of this raw tech material is produced in China. With the large supply chain gap, it makes it extremely difficult to get glyphosate from overseas on a timely basis. Jason also said that container size has been an issue as well as trucking to deliver the product.
Common questions about the shortage issues?
The most common question Jason gets is "When can I get glyphosate and how much will it cost me?"
Because there is a shortage there has been a significant spike in value so many growers are worried about that cost if they can even get their hands on it. Farmers are ordering more glyphosate than ever because they don't know when they will be able to get it in a timely fashion.
Dealers of glyphosate aren't able to quote farmers a price until they actually have it because they don't know when or how much they are getting. Jason estimates that dealers will only be able to fulfill about 50-60% of spring needs for glyphosate.
Tools to improve productivity during the glyphosate shortage
FarmQA is a mobile scouting app that can help improve productivity. FarmQA is not just for agronomists and scouts, it also provides significant value to growers.
Growers, agronomists, and scouts are able to pull up the reports and recommendations that were submitted on their fields. FarmQA was built with the agronomist in mind. Many are worried about how these herbicide shortages will affect their growing season. With FarmQA, you are able to record, report, and analyze all of your fields so you have that extra piece of mind going into this spring. Keep a detailed record of what, where, and how much herbicides you are spraying on your crops with the help of FarmQA.
The glyphosate shortage: Going forward
Last year, there was no real concern for a glyphosate shortage. This year however is different.
Farmers will get all their glyphosate for the year. But that will be determined by delivery from the dealer. A farmer can not go to his ag retailer and pick up all he has spoken for today. He can pick up amounts that pertain to when the season starts. If you need 2000 gallon for 2022, and only need 400 gallons for your spring burndown, be prepared that you may only get your 400 gallons first.
Here is what Jason estimated as the cost difference:
2021: $18-24 a gallon
2022: $55-65 a gallon
That being said, he does share that he anticipates the rates for glyphosate to slowly decrease. With less of it readily available, more farmers are being mindful of how much they actually need to use on their crops.
Remember that this turnaround will be a drawn-out process. It is easy for prices to go up but it takes a lot more time for them to go back down. Be prepared this season that the glyphosate shortage may end up impacting you both on a price and supply situation.
Want to hear more from Jason? Jason is co-host of the Agronomist Happy Hour podcast, which FarmQA is a proud sponsor of. Be sure to tune in!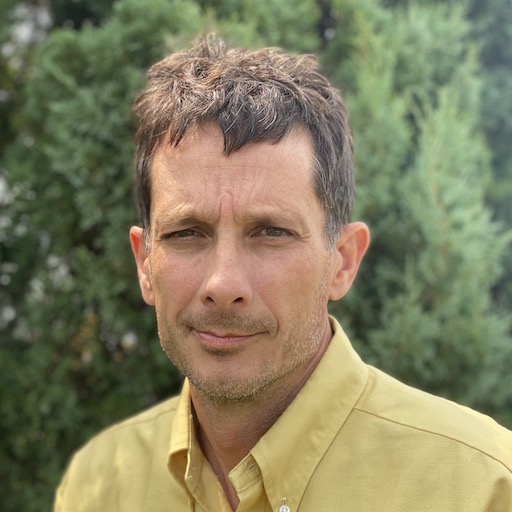 Brian Glaeske
Director of Product and User Experience
---
Sign up for updates on FarmQA solutions