Advanced Crop Care consultants take agronomy service to new levels with FarmQA
For agronomy students, summer internships provide one of the best "hands-on" learning opportunities available. Typical activities include scouting crops for insects, weeds, and disease – where their observations serve as the "early-warning system" for anything that can impact crop production.
The interns are essential for a crop consulting company to scale services up and down throughout the growing season, but adding seasonal employees comes with some challenges. Advanced Crop Care (ACC) located in Northern Illinois, is one company benefitting from summer assistance.
When he found FarmQA, ACC crop consultant Ryan Stoffregen found a way to address the training and productivity challenges of seasonal and temporary help and deliver a better service to his growers.
"As far as a professional scouting app, FarmQA is the company to work with and the scouting app to use. Whether you're a small independent, a larger consulting firm, or an ag retailer that's wanting to use a scouting app, this is by far the premier app," he added.
Desperately Seeking a Crop Scouting and Field Record-Keeping Solution
For several years, Stoffregen had been looking for a better way to capture and retain the observations and other information critical to providing advice to his growers. "I was really looking for something for all of our employees to be able to use — to ensure they could get to the right fields and be productive right away," Stoffregen recalled. "I came across the FarmQA website, started looking at it, and immediately called the number."
Up until then, capturing observations and providing information to growers involved a lot of spreadsheets and late-night reporting. Those processes helped us become much more efficient with our time, utilizing FarmQA. "Previously, we didn't have the ability to be out in a field typing up the notes, recording information, taking pictures, and putting it all in one place. That's what we absolutely love and appreciate with the FarmQA program," Stoffregen said.
Usability is Key to Hit the Ground Walking
ACC hires about 10 to 15 interns every summer, and like most businesses experience these days, they also have some full-time employee changeover. When new employees and new apps collide, productivity can take a hit, and in the service business, there's no time for downtime and little for ramp-up time.
"The ability for new employees and interns to pick up the scouting app and get going was critical," Stoffregen said. With FarmQA's built-in navigation feature – complete with turn-by-turn directions to fields and approaches – there's no question that scouts are in the right field, at the right time, looking for the right things.
With FarmQA's flexible scouting templates, they know what they should be looking for. "We have everything laid out for them ahead of time, so they know it's a cornfield, that it's non-GMO," explained Stoffregen. "All they have to do is answer those questions and answer what's inside that template. That is huge. That has been a game-changer for us," he added.
ACC's growers benefit from the detail provided in the professional reports the team promptly provides. "They really like that the report has everything in it that we want to include. It has those options of the pictures, the recommendations. It has everything that they need to look at for that particular field all in one place," Stoffregen said.
Cross-Platform Compatibility and Customization Drives Productivity
From multiple devices like phones, tablets, and PCs, to support for common platforms like Android and Apple, FarmQA makes it simple for full-time and seasonal staff alike to use familiar devices of their choice. "Our interns were able to throw the mobile app on their own devices, or we can just hand them an iPad and say 'Go,'' Stoffregen said.
Pests, diseases, and emergence and development change from corn to soybeans to alfalfa and other common crops the staff sees. But what's happening from one side of the state to another often varies, as well, so a "one-size-fits-all" scouting template can be limiting. FarmQA's scouting and treatment recommendation templates are entirely customizable. Common pests and disease issues for crops default, but everything can be changed, deleted, or new items added to reflect what's happening based on the season, location, or any other unique influences.
"With a lot of the other apps I looked at, if you wanted to make any significant changes, you had to call the company or the programmer. It was kind of a big deal," Stoffregen recalled. "With FarmQA, I can literally customize it in the middle of a field for our staff." Real-time customizations are indeed "real-time," which can make a big difference in service quality and to be a difference-maker for a service organization. "I'd start getting phone calls from our employees, and they're like 'Hey, I need this and this.' I'd customize it quickly for them, and they were off and running within minutes."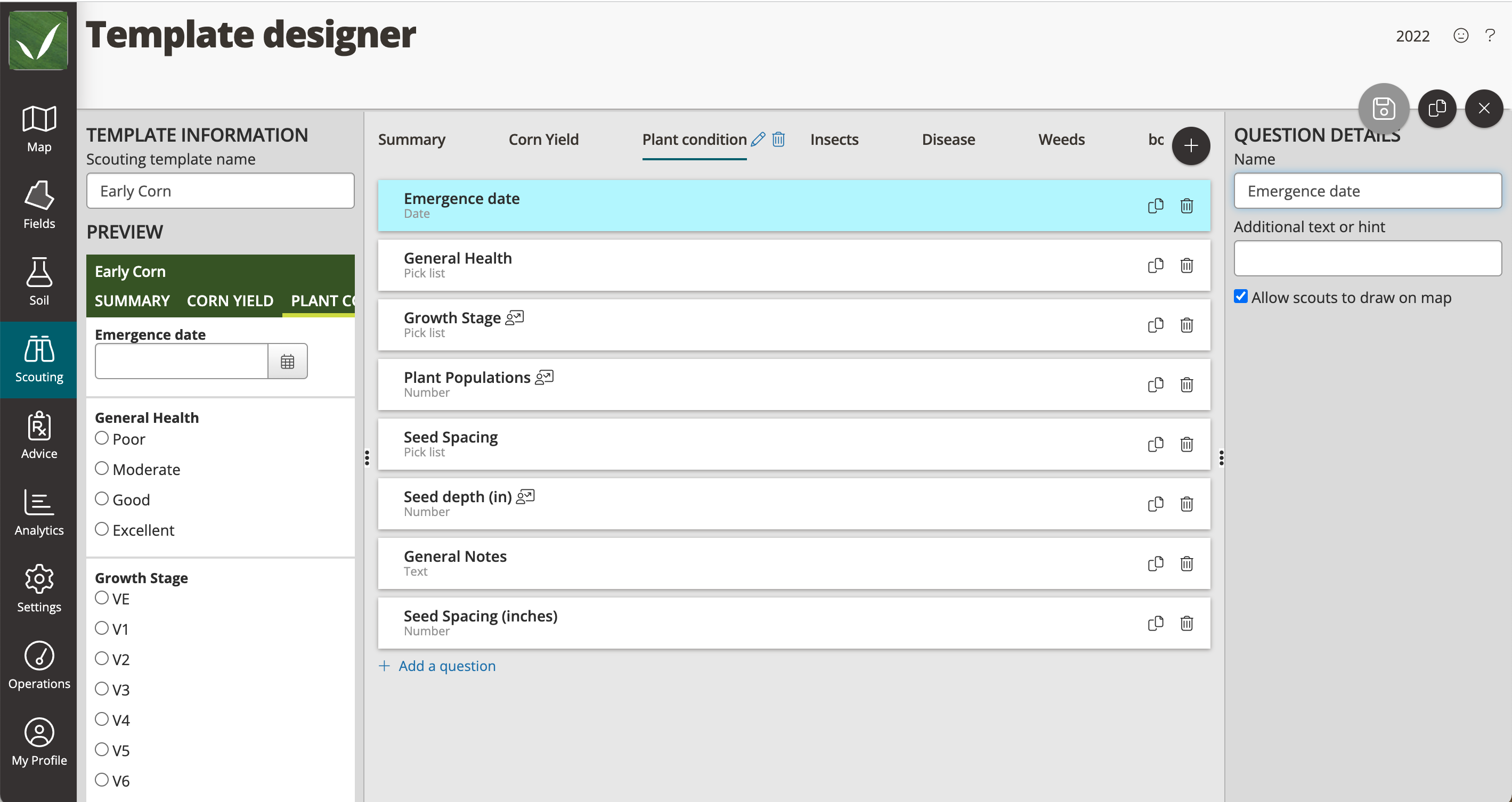 The Best Unkept Secret to Better Service
In a service economy, offering more and better services can often make the difference to keeping customers. FarmQA has provided a competitive advantage for crop consulting organizations like ACC – one that Stoffregen would like to keep to himself. "I think FarmQA has taken our company to the next level of what our customers are looking for," commented Stoffregen. He added with a laugh, "I don't really want my competitors to know."
Stoffregen has found the FarmQA team takes that service mentality to heart, just as he does. "They've been extremely responsive, very good, easy to work with. They definitely listen," he described. "I continue to see the improvements that FarmQA makes, and with every improvement, I see that it's a way to provide better service for our customers."
We appreciate that customers like Stoffregen are willing to share their experiences and feedback. We thank him, and the seven full-time agronomists on staff that use FarmQA, for their product suggestions to help make FarmQA even better — for ACC and its competition.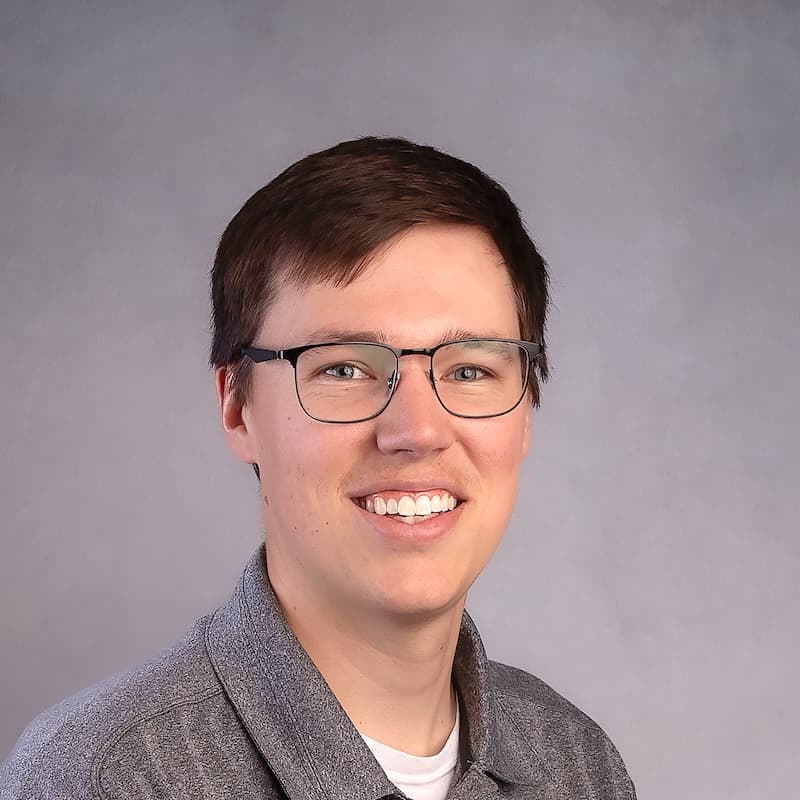 Ben Munson
Senior Technology Specialist
---
Sign up for updates on FarmQA solutions