FarmQA Fall Update
Editing your management zones
FarmQA has recently added more functionality to our management zone tools to help our users make their zones more customizable and actionable. First, users can use our new Change zone tool to recategorize one of their zones as another. Use the Change zone button to select the zone you want to change your other zones to, then recategorize your zones with the push of a button.

FarmQA users can also use the Grid alignment tool to make prescriptions created from zones easier to apply. The Grid alignment tool creates a grid made of cells with a width and height that you specify, like the width of the boom on a sprayer. Your zone map will be redrawn to fit with the grid like in the picture below.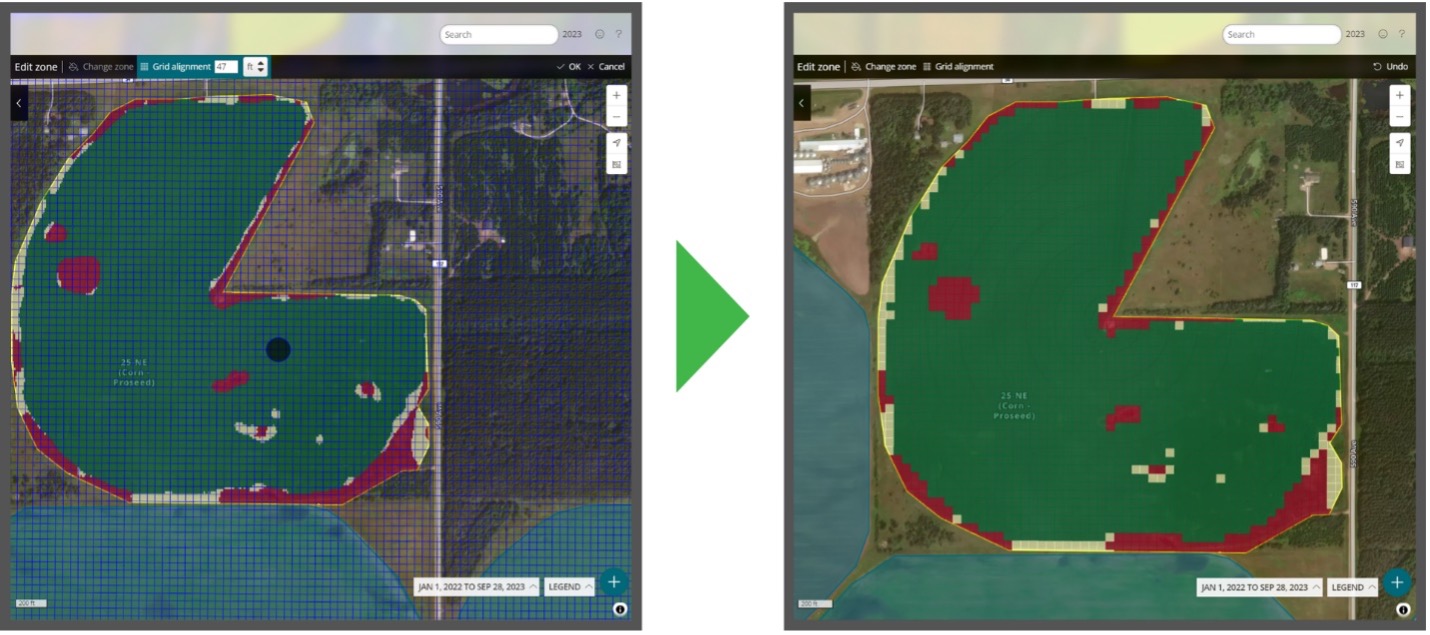 Updates to coloring your fields
Get a visual overview of the work you and your team need to complete by coloring your fields by Task type and condition. Users can use the Field color menu to color their fields by Task to see which of your fields have associated tasks with them. See what fields are ready to work by selecting which Task conditions to color by. In the image below, fields colored yellow have associated soil sampling tasks that are not ready to be completed, while fields colored red have associated soil sampling tasks that are.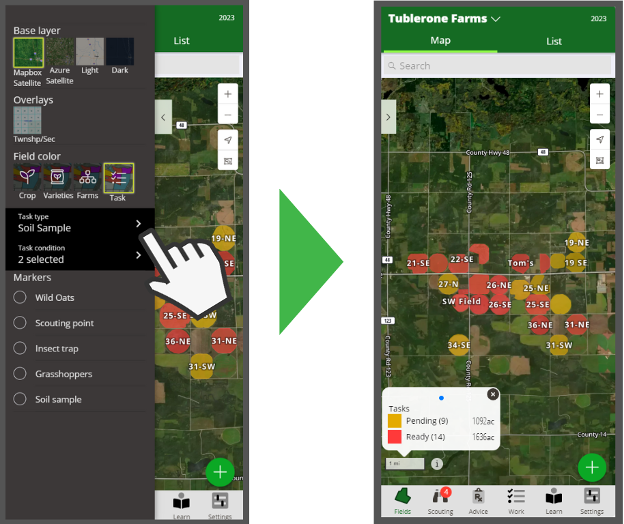 Updates to soil sampling mode
The FarmQA team has made improvements to the collect soil samples mode in the mobile scouting app just in time for sampling season. Improvements to the barcode scanner have made it easier for FarmQA users to scan in and associate their soil sample barcodes with sampling locations. The FarmQA mobile app will now also show users which of their sampling points is closest to them by drawing a red line between the user's location and that point. Navigation to that point is made easy as the distance to that point is displayed as well like in the picture below.
Spray Records
Take care of recording spray application from the same app you use to write your recommendations in. FarmQA's new spray records feature lets users automatically generate spray record reports for their fields when they complete a recommendation. Applicators can be added to your FarmQA account so names and license information can be associated with your spray records. Spray records can be exported to PDF files to share with your growers.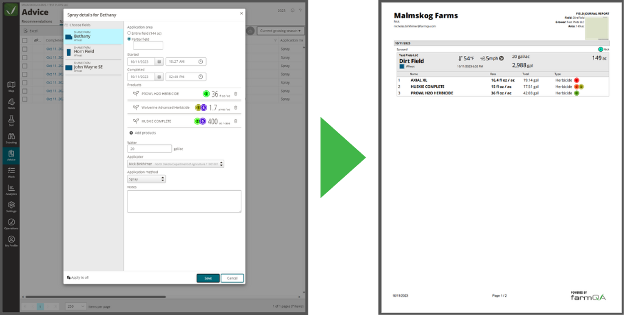 Yield data uploads
Yield data can be added to your fields when you add a harvest event in your FarmQA account. Drag and drop your yield data for your field to easily get your yield data associated with your field. Yield information can then be accessed from the slide-out map pane or the field journal for that field.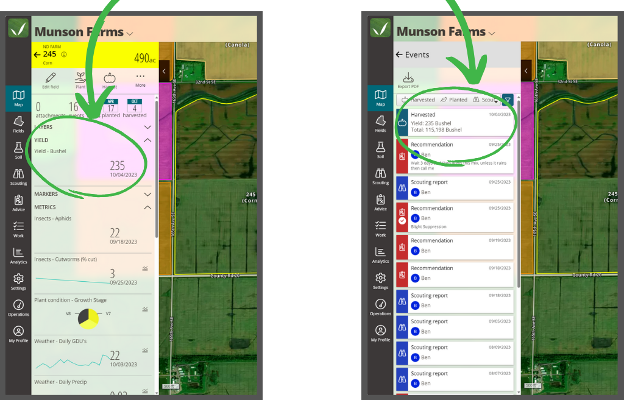 Compaction updates
Compaction data collected with Amity Technology's CTS-1000 cone penetrometer can be used to generate variable rate tillage prescriptions in FarmQA. Variable rate tillage prescription maps can be exported to a shapefile and uploaded to the piece of equipment you're going to use to apply the tillage. Improvements to FarmQA's variable rate tillage prescription tool give users more customization options for creating their prescriptions. Prescriptions can be created based on the shallowest or deepest compaction point, giving users more choice on how to apply their prescriptions. Depth to set tillage implements to can also be adjusted by including a positive or negative depth offset to their compaction zones.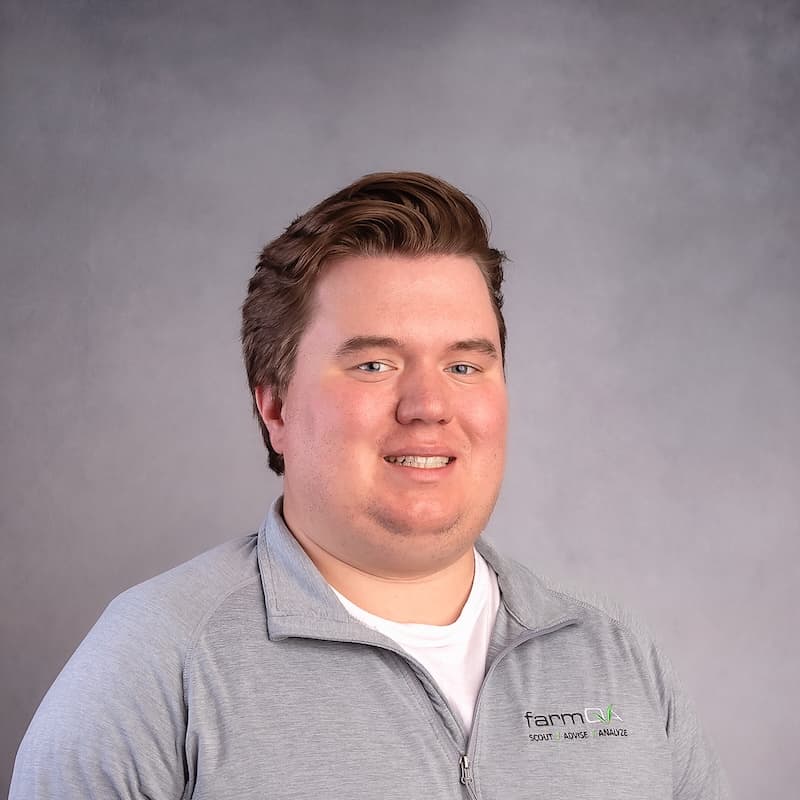 Nick Birkhimer
Technology Specialist
---
Sign up for updates on FarmQA solutions