FarmQA Map Layers
Get the most out of your spatial datasets with FarmQA.
Whether it's NDVI images, soil electrical conductivity data, or yield maps, we understand that you have spatial datasets that are important to guiding your operation.
With FarmQA, you can have all of your spatial data at your fingertips. Spatial datasets can be uploaded to fields in FarmQA as map layers, which can be used to display spatial datasets within individual fields. From showing your growers compacted areas to guiding your scouts to low-yielding zones in the field, FarmQA helps you maximize what you can get out of your spatial datasets and help you better understand what's enabling or inhibiting crop production.
Create dynamic time-based map layers
FarmQA supports time-based map layers, allowing you to store spatial datasets that cover large periods of time in one place. Upload NDVI data as a time-based layer to view NDVI changes in the field throughout the growing season. Turn yield maps from multiple years into a growing season-based layer to easily sift through your annual yield data.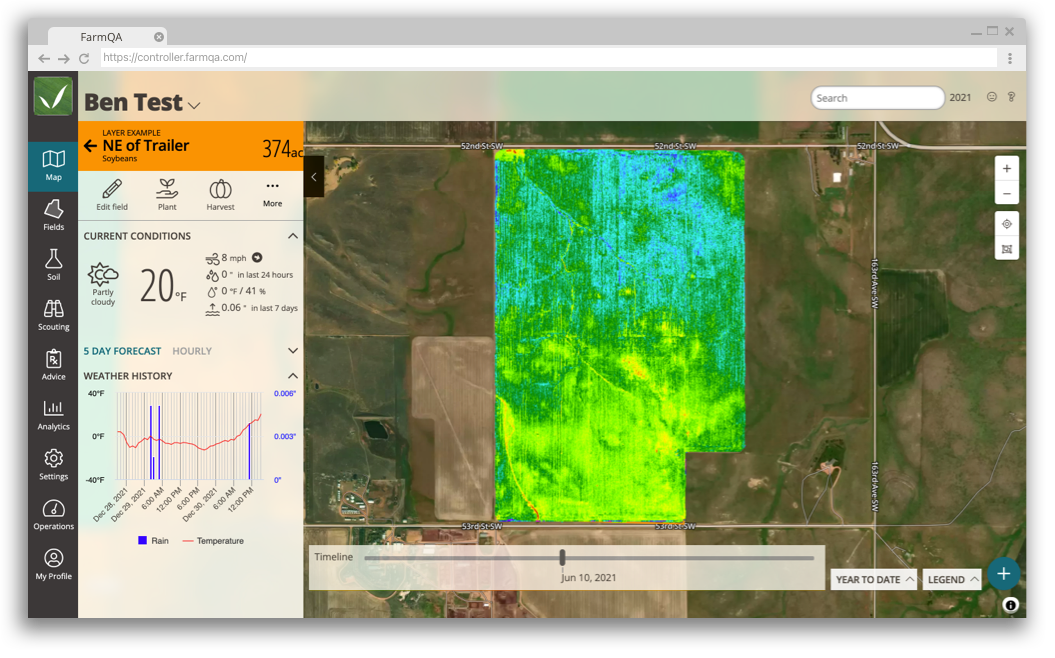 Access your data where you need it the most
Map layers can be accessed from the FarmQA web or mobile application. With the push of a button, you can display map layers critical to guiding scouting, spraying, or harvesting.
Customize your maps to fit your needs
FarmQA gives you the flexibility to edit how your map is displayed after it has been uploaded to your account. Look at your data from a different point of view by editing the attribute used to color your map or changing your map's color scheme.
FarmQA also gives you the control to edit your map legends so you can make sure your maps are being read correctly. Edit your legend by adding labels and setting custom data ranges, or simply upload an image of your legend. Set a default legend to simplify the process of uploading similar map layers in the future, or customize legends on a field-by-field basis.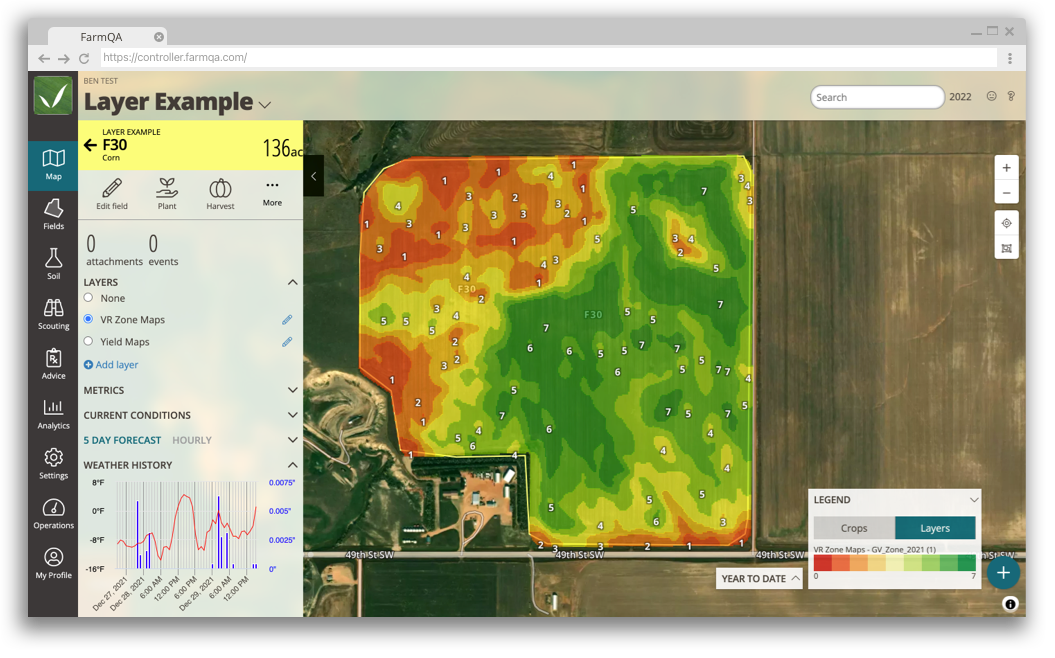 Import large datasets as global map Layers
FarmQA allows you to upload large spatial data layers as Global Map Layers. Use Global Map Layers to display datasets that cover wide geographic regions, like soil maps or regional annual precipitation maps. When turned on, Global Data Layers are overlaid on your fields so you can access this information at a glance.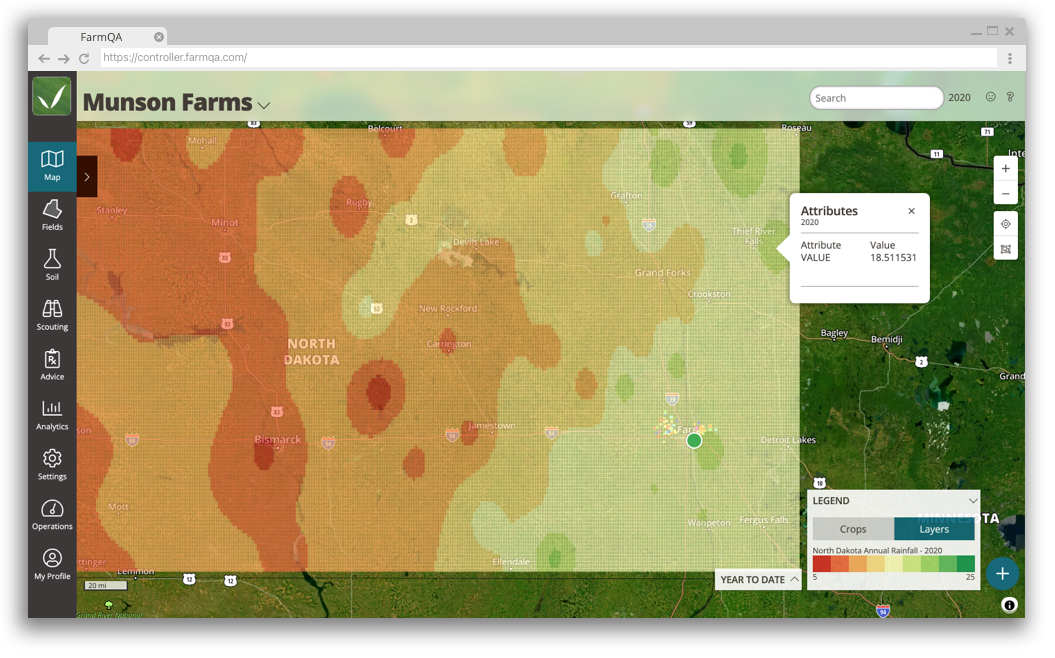 Conveniently upload your data layers
Don't worry about having to convert your spatial datasets just to upload them to our platform. FarmQA supports KML/KMZ, GeoTiff, and ESRI Shapefile formats.
Ready to try FarmQA?
Sign up for a free 14-day trial of FarmQA and see what FarmQA can do for you and your crop consulting business.