When you need more flexibility and less hand-holding.
Collect in-field data, streamline treatment recommendations, and provide professional reports. FarmQA is the best digital agronomy alternative to ScoutPro.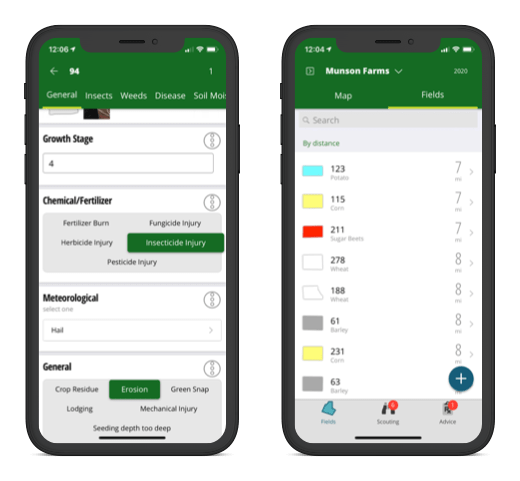 We built FarmQA for the needs of experienced crop consultants, but we made it easy for new and seasonal scouts, too.
FarmQA is your digital agronomy assistant for crop scouting, crop treatment recommendations, and field reporting.
FarmQA: The flexible ScoutPro alternative.
Efficient in-field data entry on any device*
Runs on iOS and Android so your team can use the device they're used to
Take pictures and pin the location of any issues
Touch-enabled pick lists, sliders and text entry make data capture fast and easy
No connectivity? No problem. Scout from a remote field and submit the report later when you're back online.
Send recommendations via SMS or email to your growers in PDF format for each field on whatever device they use
Flexible templates provide the perfect form for any crop
Use our innovative form designer to quickly create the form you need for any crop and easily modify throughout the growing season. No more paging through conditions that don't apply.
Choose the information and conditions you want to track for fields and crops you manage.
Reusable tank mixes and user-defined products let you quickly write and send crop treatment and spray recommendations with ease.
Do more with the data you collect
Add your logo for professional, streamlined reports
Easily send scouting reports to agronomists and growers
View all aspects of the operation in a single view including fields, crop scouting reports, treatment recommendations, weather stations and more – right within a secure web portal.
Ready to get started?
We know that making a switch can be hard. We're here to help get you up and running quickly with data imports like:
Crop lists
Pest and disease lists
Field boundaries and shape files
Chemical products and mixes
Have a question? Call +1 701.941.2046 or Email info@farmqa.com or click Chat.