Agronomy-specific Tasks
Track all of your agronomy work and make sure you never miss a task
Make sure that your fields get scouted, your soil samples collected, and your chemical products applied properly by assigning tasks to the members of your organization. FarmQA Tasks streamline agronomy and agriculture-specific workflow alongside the rest of your work so that no work is missed.
From planning when and how to scout for pests to scheduling sprayers for cover crops, you'll have full visibility of the work that's being done and by whom.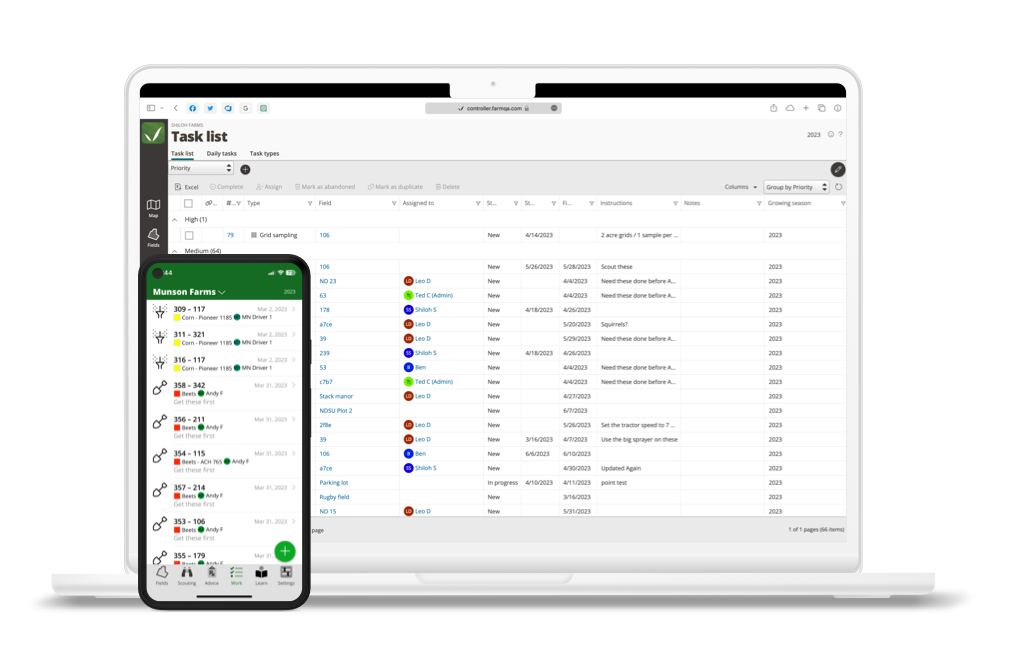 Plan your work with our daily task view
Stay organized and on top of things with FarmQA's daily task view. This view displays a week's worth of tasks assigned to you and the members of your organization. If things are looking a little hectic, redistribute tasks across users and different days to keep things running smoothly.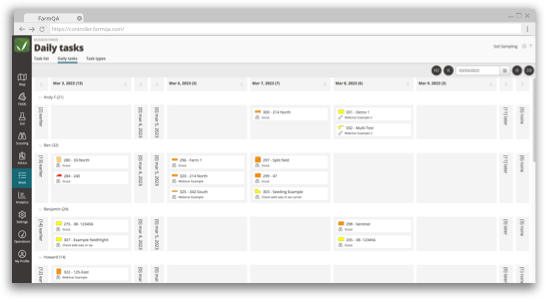 Associate work to geolocations
Unlike other task management systems, FarmQA is ag-specific; whether it is scouting tasks, soil sampling tasks, or spray tasks, you can track them with FarmQA. Tasks can be associated with any field, greenhouse, or block.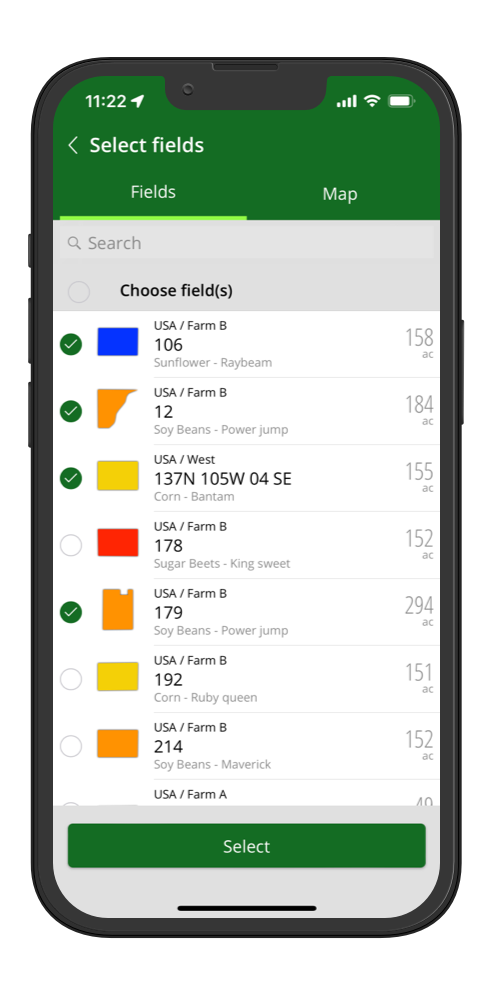 Assign sampling and scouting tasks wherever you are
Whether you're in the office, in the field, or on the go, you can use FarmQA to push tasks to the members of your organization. Easily associate work with geolocation and a team member.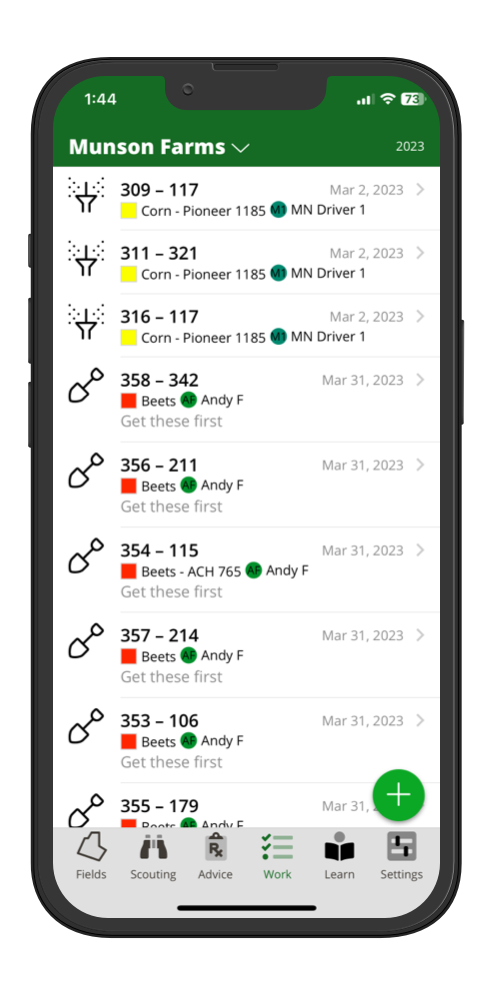 Schedule follow-up and review tasks for scouting fields
Never miss a follow-up visit to a field. Schedule your follow-up visits as soon as you finish the current report.
Keep tabs on your seasonal scouts by seeing all of their scouting reports in one place and approve them before your growers see them.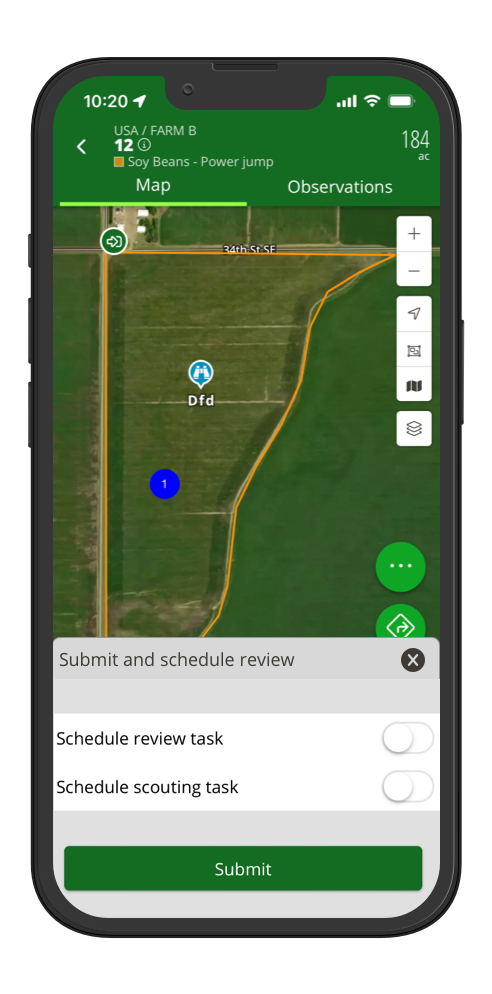 Ready to try FarmQA?
Sign up for a free 14-day trial of FarmQA to see what FarmQA can do for you and your crop consulting business.