There's nothing quite like fall in the Red River Valley. Click to read the full FarmQA Fall Newsletter. Happy harvest!

Happy Harvest!
There's nothing quite like fall in the Red River Valley. Even though 2020 has had its share of downs, one of the ups is watching the fall colors emerge.
Whether you're in harvest mode or looking ahead to next year, we hope you'll take a moment to learn about some of the new features we've added to FarmQA in this newsletter. We've taken your feedback to heart and are excited to share them with you. We've also enjoyed learning how our customers are using FarmQA to improve scouting and communications with growers and we thought you'd like hearing their stories, too.
Until next quarter - Happy Harvest and Stay Safe! Ben & the FarmQA team
New Product Features Available NOW!
Advice is a powerful new feature to add to your digital toolbelt. Formerly known as "Recommendations," this feature (included in FarmQA Scouting) allows you to write crop treatment and fertility recommendations. This functionality will be generally available in October.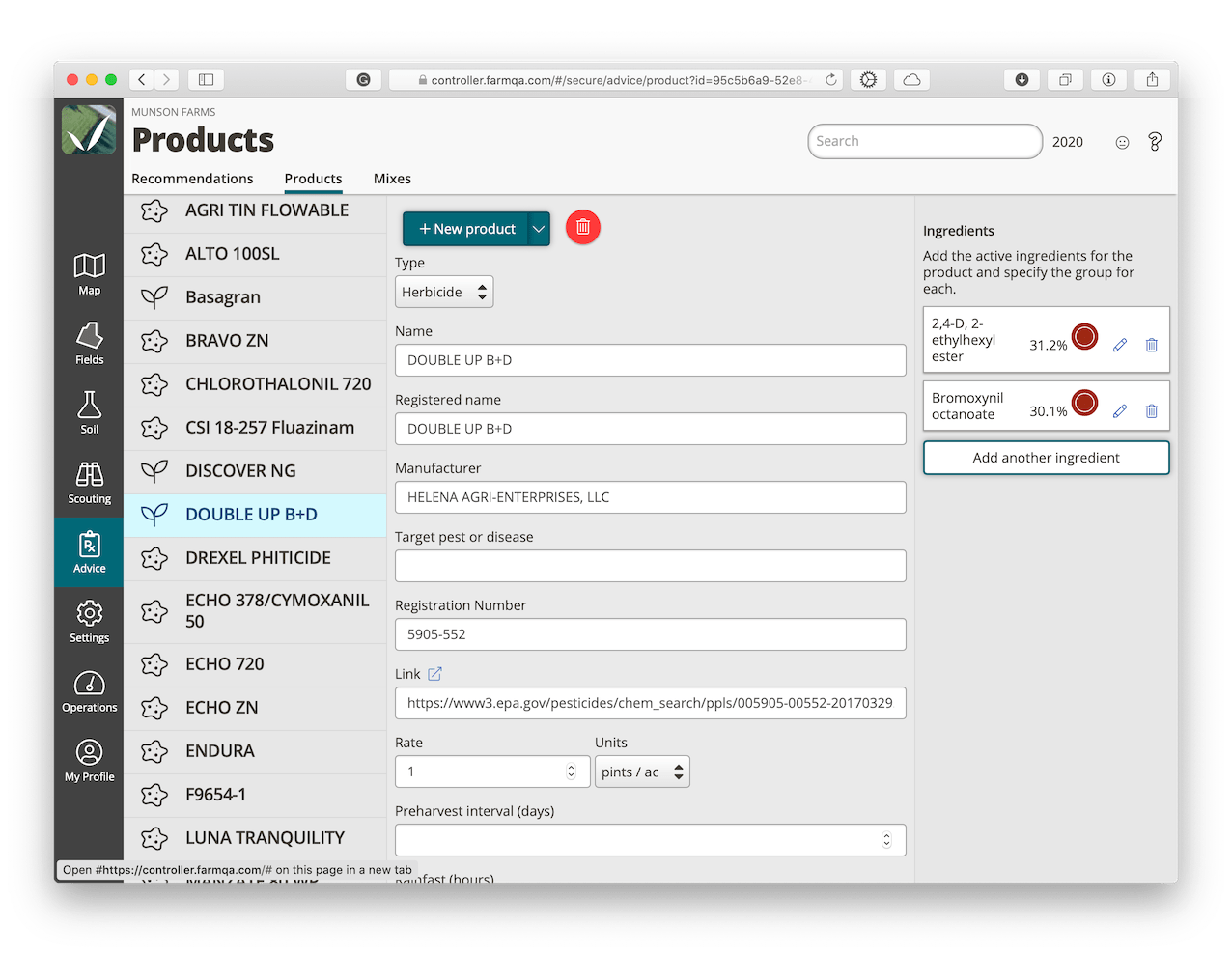 Advice includes the ability to build a product database of insecticides, herbicides, fungicides, etc. With products added, common tank mixes can be created and nicknamed for easy use in season. To complete the process, chemical recommendations can be written within the app by multi-selecting fields and choosing a mix or individual products.
When selecting products, you can search by active ingredients or by targets like "Blight" or "Kochia." The final recommendation includes resistance group numbers and is viewable in Controller or easily sent off to growers as a PDF (see image below). Automatic product totals are included in the report and are based on field acreage.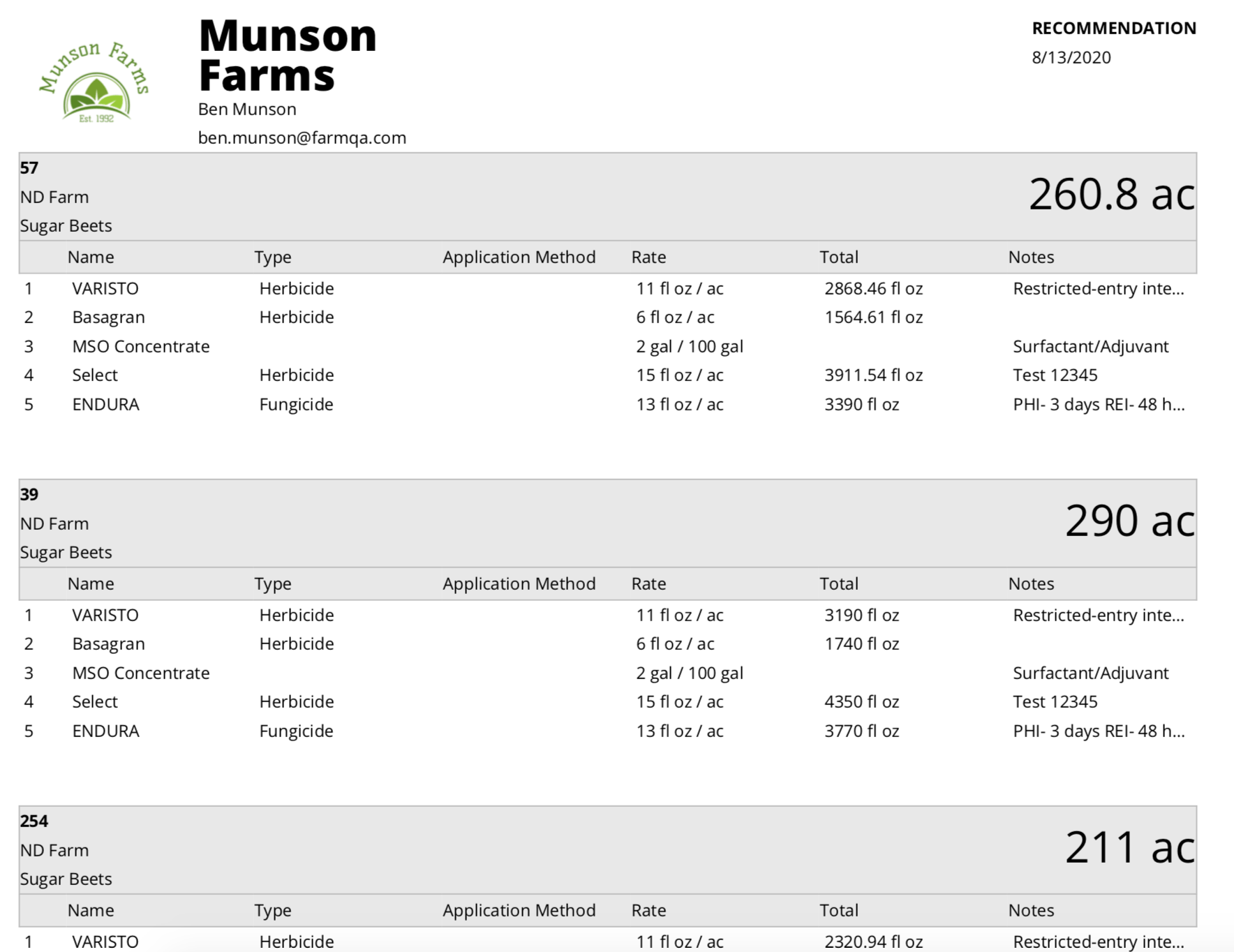 Learn more about FarmQA Advice
Weather Added to Scouting Reports
Weather data is automatically captured as a snap-shot in time on scouting reports. This is done by using the report start time; the data is then displayed on the PDF report header.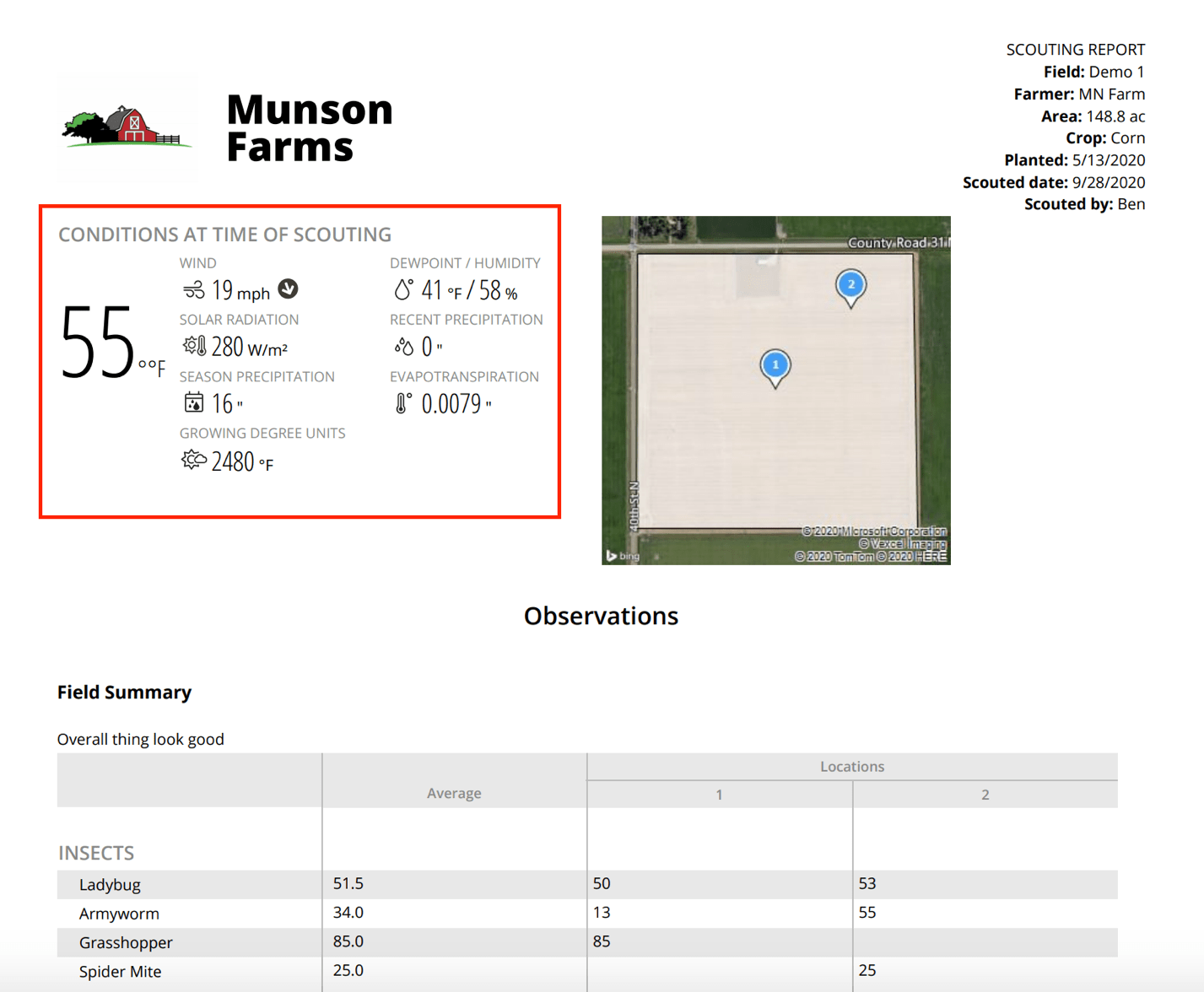 Customer Profiles
FarmQA Insights is full of helpful soil health articles (like managing soil compaction, conservation ag, and cover cropping) along with perspectives from our resident agronomists and customer experts. This month we're showcasing a couple of our customer stories. Be sure to check the blog for any articles you may have missed.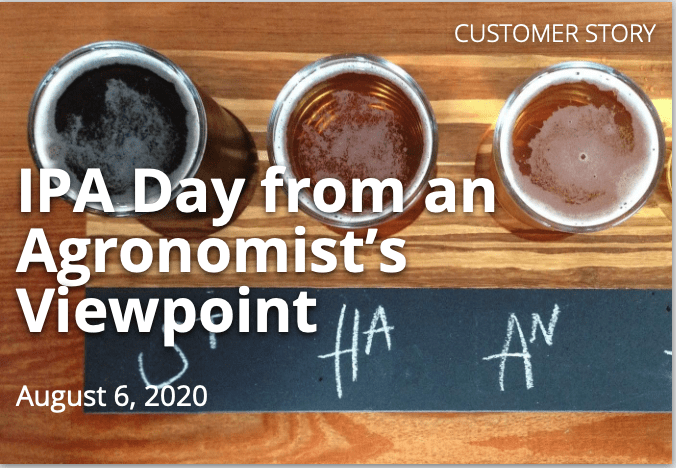 Agronomy consultant, Ramon Ortiz, shares how he and his team are scouting thousands of acres of hops using FarmQA's Scouting app. How fitting that his story coincided with National IPA Day!
Read story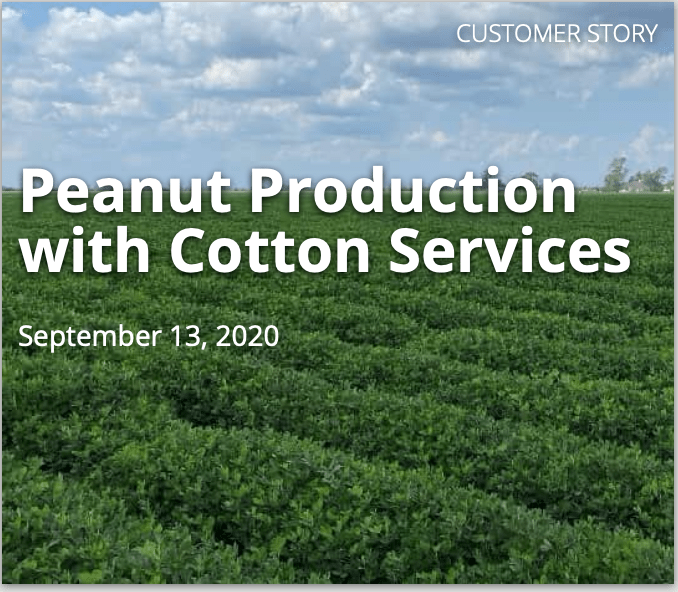 Learn about peanut production from Dale Wells, Certified Crop Advisor for Cotton Services. Dale's expertise covers the early step of selecting seed and extends through the growing season to harvest to help growers any way that he can.
Read story
---
Sign up for updates on FarmQA solutions